A man in Henan Province attempted to do a 120-kilogram bench press, which ended in tragedy as the barbell fell and crushed his neck, leaving him unable to save himself.
A court in Henan Province has ordered a gym to pay nearly 800,000 yuan (US$109,798) in compensation to the family of a man who died after a barbell crushed his neck in July.
The man surnamed Hou had gone alone to the gym and attempted a 120-kilogram bench press, with tragic consequences.
According to the owner of the gym named Zhao, Hou was previously a fitness trainer at the gym and they were close friends. Later, Hou quit the trainer job but continued to exercise in the gym.
Zhao further explained that the incident did not occur during business hours, and Hou still had a key to the gym from his time working as a fitness trainer.
A video taken on Hou's own equipment revealed that at 1:57pm on July 3, he was alone in the gym, attempting to lift the heavy barbell.
He struggled to support the weight, and the barbell landed heavily on his neck. After struggling for several minutes, he lost consciousness and stopped moving. The video lasted for half an hour, and the staff of the gym arrived around 2:30 pm and discovered the tragedy.
The gym has closed down, and the owners filed an appeal for a second trial.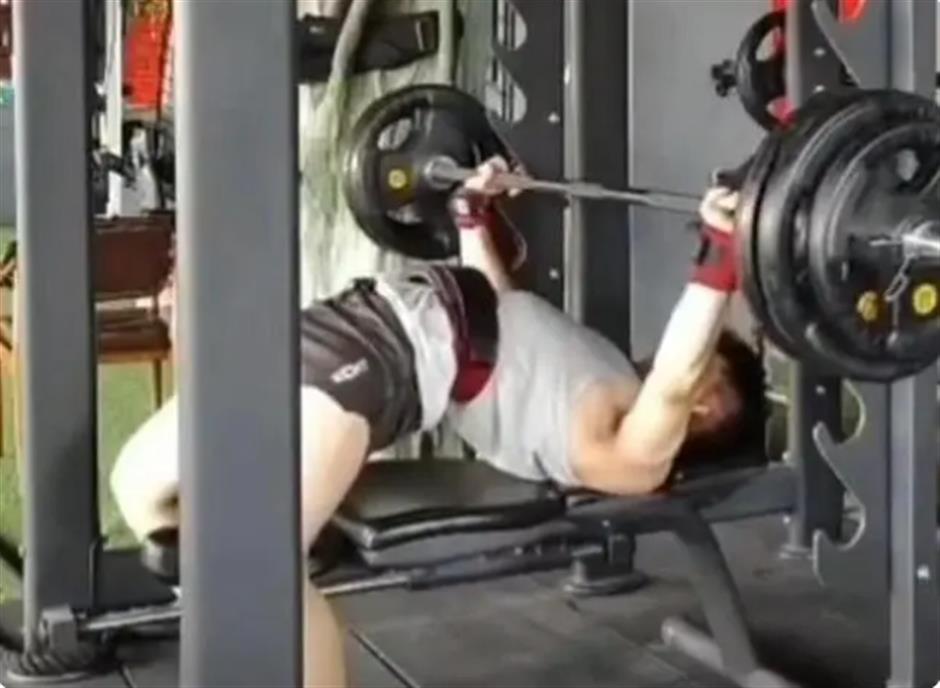 According to the owner of the gym, the incident didn't occur during business hours.
Source: SHINE Editor: Wang Xiang
THE END